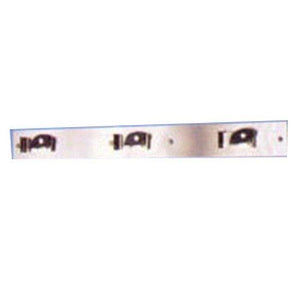 American Standard 889CC000 Fiat Showers 889 Cc Mop Hanger No Finish
Regular price $0.00 $51.08 Sale
Brand: American Standard
Color: No Finish
Features:
Ideal for holding 3 mops
Stainless steel construction
Tool grips made of rubber
3/4 in. Chrome coupling
Publisher: American Standard
Details: The American Standard mop hanger bracket is the perfect solution for the storage of multiple mops. You won't have to leave a wet mop head on the floor again with the 3 rubber tool grips on this bracket.
UPC: 88754033192
EAN: 88754033192
Package Dimensions: 23.0 x 3.5 x 2.0 inches
Liquid error (sections/product-template line 203): Could not find asset snippets/spreadr-reviews.liquid