I love Christmas Ornaments that sparkle, so when I saw this tutorial on Youtube for these DIY Foam Swirl Ornaments, I fell in love. When they said it was going to be cheap and easy, boy did they mean cheap and easy! Seriously, this is the kind of DIY project where you get some foam craft paper and add whatever you have, a few sprigs of greenery, a bow, some glittery letters, and you have beautiful Christmas balls! The thing is whatever you fancy will work perfectly for these awesome DIY Christmas Ball Ornaments. I started by getting some glitter foam craft paper from Michaels Craft Store, I used my 40% off coupon so they were very inexpensive. Then I just needed things I already had like string to hang the ornament to the tree and of course my trusty hot glue gun.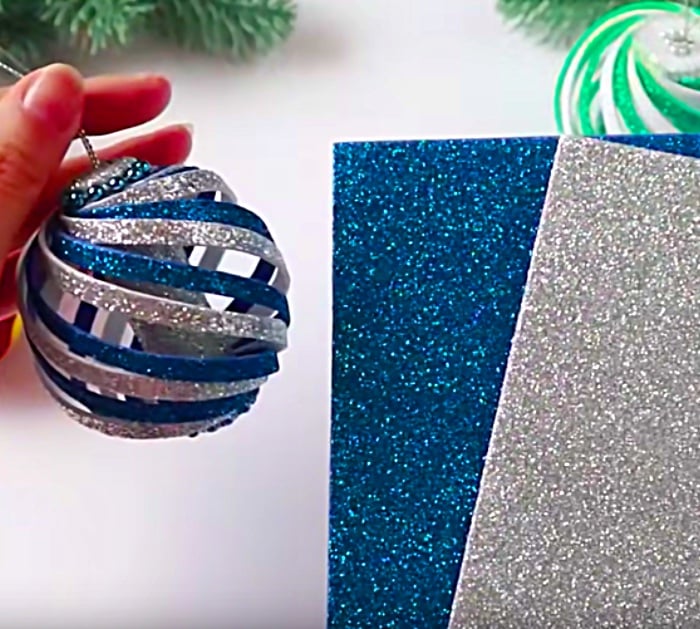 Then I just followed the simple instructions to score and cut my glitter foam strips.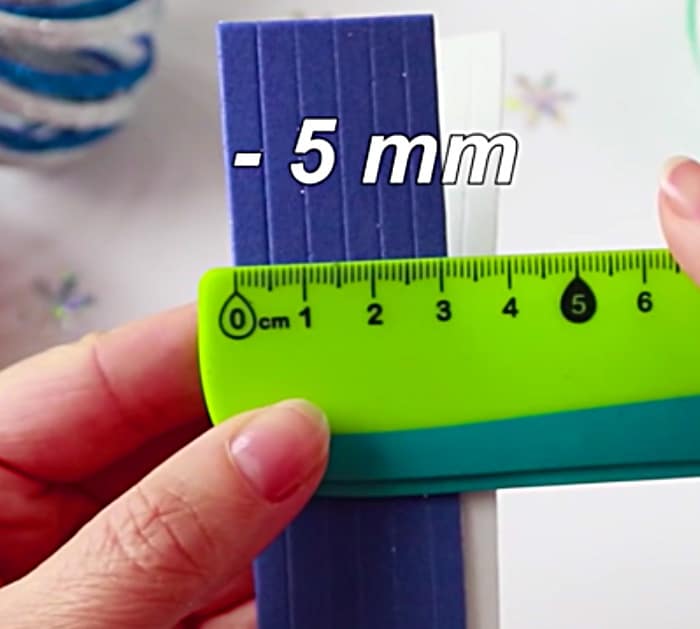 Then I cut a square of glitter foam paper and made a small cylinder, which will serve as the central brace for my ornament.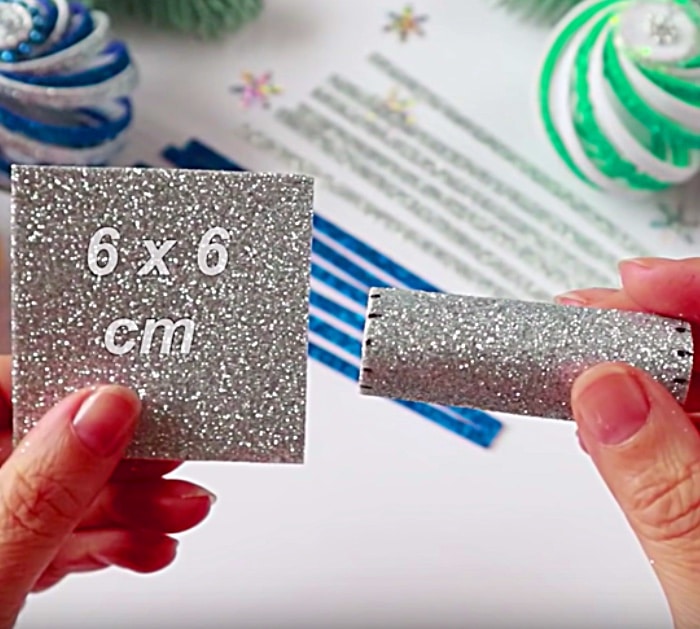 Then I drew a small guide on each end of my ornament with a Sharpie and attached all my 5mm cut strips to the top, then swirled them around and attached the strips at the bottom to the corresponding markings with my trusty hot glue gun.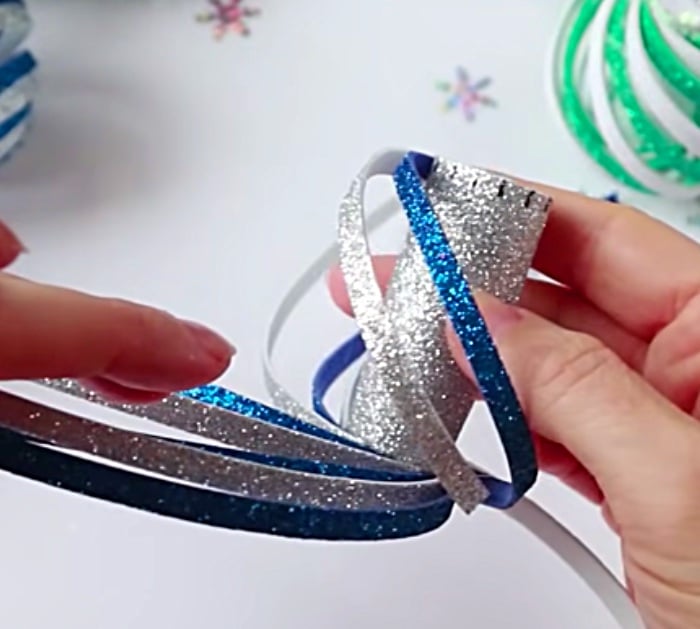 In the end, I made a small hanger and attached it with my trusty hot glue gun. These ornaments turned out better than I had even hoped for. I know they are simple craft foam and glue but they looked very professional and they were gorgeous on the Christmas Tree.
DIY Foam Swirl Ornaments
The post DIY Foam Swirl Ornaments appeared first on DIY Joy.