This list of fairytale retellings by authors of color is sponsored by TBR: Tailored Book Recommendations.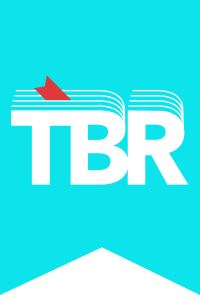 TBR is Book Riots subscription service offering Tailored Book Recommendations for readers of all stripes. Been dreaming of a Stitch Fix for books? Now its here! Tell TBR about your reading preferences and what youre looking for, and sit back while your Bibliologist handpicks recommendations just for you. TBR offers plans to receive hardcover books in the mail or recommendations by email, so theres an option for every budget. Visit mytbr.co to sign up today.
---
Once upon a time, a very special reader sought to broaden their mind by accepting Book Riots Read Harder Challenge. They were a rare breed, a diamond in the rough, a real Cinderella story, since one of the 24 challengesor labors, one might call them, if one was so inclinedthat they undertook was to read a book featuring fairytale retellings, or really any retelling of a classic myth or canon storybut by an author of color.
Finding them is no small feat, but if you fancy yourself the type of soul who rises to the occasion, here are some books that might help you complete your quest toward achieving Book Riots Read Harder Challenge, retellings of fairytales by authors of color. I hope you enjoy this list as much as I did.
This young adult novel retells the Japanese folktale of Banch Sarayashiki, which entails a servants unjust death whose spirit returns to haunt the living. This rendition is told from the perspective of a dead girl who murders killers, and its not a story you want to missfor what lover of fairytales and myths doesnt also love a story of righteous justice? Or better yet, a vigilante beatdown starring a vengeful spirit?
Many children know the story ofand have been traumatized byThe Girl with the Green Ribbon. To jog your memory without spoiling the ending, the urban legend begins with a man who falls in love with a girl, and she always wears a green ribbon around her neck. Carmen Maria Machados retelling, however, elaborates on the story, explaining not only the ribbons presence itself, but the rest of the legend that comes with it. (Side note: Machado is the best. If youre toying with the idea of reading her edit of Joseph Sheridan Le Fanus novella, Carmilla,or, as I like to call it, The Way He Meant It, click here to learn about how great it is.
Along with her novelsGingerbreadand The Icarus Girl,Helen OyeyemisBoy, Snow, Birdnumbers among excellent retellings of fairytales. In it, Oyeyemi retells Snow White to include race politics, passing, vanity, and family secrets, and like her other fascinating reads, she weaves the story in a whimsical and gritty patternand thats really hard to do. These books all read like modern fairytales in just their style alone, but the content updates them, too, and expands their meanings.
Belovedby Toni Morrison
You may be familiar with the epic of Jason and the Argonauts, and you may know Euripedess play Medea,but the muse certainly sang in Toni Morrison when she wroteBeloved. I list this book in every way I ever can, and I seldom get to pitch it as a retelling. However. In this tale, the mother/Medea character does not murder her children to spite her husband, but to save them from a life of enslavement. Its a truly harrowing story of revenge, but the vengeance is not sought by the same character in this retelling
This childrens book draws upon references to several classic fairytales, like Alice in Wonderland, The Wizard of Oz, andPeter Pan,but the one it alludes to most obviously is The Thousand and One Nights.The caliph who ruled during the time of that epic is often referenced in theSea of Stories,plus the water genie references the story of Aladdin directly. You may know this book as The Arabian Nightsinstead of by its number, which is how the book is referenced in the Western World. The original is absolutely an Orientalist text, but its mythology is so rich that we cant not talk about it, regardless of the problems in its conception!
In this retelling of the aforementioned classic myth, Lebanese author Hanan al-Shaykh braids together 19 stories from the collection of tales that originated among India, Persia, and the Arab world in modern English. As in the familiar tale, Shahrazad tries to delay her own execution at the hands of her husband by telling fantastical, magical, violent, and romantic stories each with cliff hanger endings. If youre unfamiliar with Hanan al-Shaykhs writing, this is a great place to start your immersion. And trust meyou want to be immersed.
Aladdinby Yasmin Seale
Once upon a time, embedded in the stories of Scheherazade or the Disney reimagining, there was a common thief named Aladdinor was he just a spoiled child? This new translation of the Aladdin story from The Thousand and One Nights elaborates on the folktale that we all know and loveokay, so maybe I just know and love it, but Im pretty sure if youre an 80s or 90s baby, you couldnt have missed it. By the way, if youre wondering whether we should like Disneys new iteration ofAladdin,check out this post, too!
Speaking of Disney loves, the folk tale of Fa Mu Lan is a favorite of many in my generation. What Maxine Hong Kingston does here, though, in the titular essay of this collection, Woman Warrior is retell the myth of Fa Mu Lan as part of her own memoir. Though its just one part of this collection, the mythology is unforgettable, and I really cant oversell it.
Tenderby Sofia Samatar
This collection of stories retells myths as varying as that of the selkies to djinns in the Middle East. Its spooky and compelling and fascinating, and if you, like me, enjoy disappearing down a research wormhole, these stories are exactly right for you because although each of them recalls something familiar in the collective unconscious of mythology, these fairytale retellings are all so shiny and new that they suck you into needing to know more.
---
I hope you like this list, and that it helps aid you in your quest of completing Book Riots 2019 Read Harder Challenge! If you fall in love with one of the readings Ive mentioned, dont hesitate to drop me a line on social media or emailand same for if you know of a book that didnt make the list, but should have!
Find all the Read Harder 2020 content here.